Drawing Pen


Copic Multi liner
Fine point type (Black)
Fine point pens, a range of pen sizes, easy to draw even thick lines.
Very convenient for drawing frames on Manga Manuscript Paper.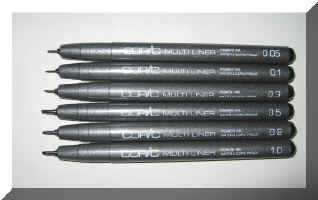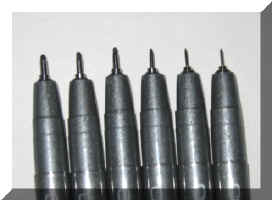 (Tip size 0.05 0.1 0.3 0.5 0.8 1.0 [mm])
Brush type (Black)
Good for black washes, giving a very dark, even, matt finish.
Brush S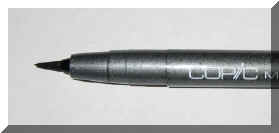 Brush M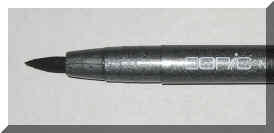 Copic Drawing Pen
This fountain pen is specially designed for Manga drawing purposes.
FO1 nib is between a G Pen nib and a Mapping (Round, Maru) pen nib.
FO2 nib is made for drawing a thicker line than FO1.
The ink does not bleed when used with Copic/Copic Sketch/Copic Ciao when dry.

FO1 Black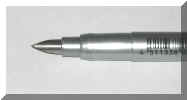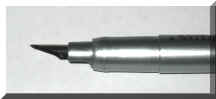 FO2 Black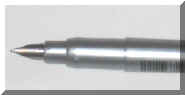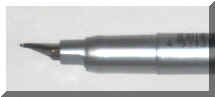 FO1 Sepia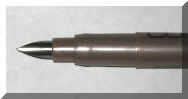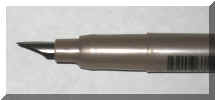 * To achieve best results with Copic Drawing Pen, please do not apply heavy hand pressure, this can cause the ink to dry during a stroke.
| Drawing Pen | Product Code | Price |
| --- | --- | --- |
| Copic Multi Liner 0.05mm | CP-ML-FP0.05 | $3.95 |
| Copic Multi Liner 0.1mm | CP-ML-FP0.1 | $3.95 |
| Copic Multi Liner 0.3mm | CP-ML-FP0.3 | $3.95 |
| Copic Multi Liner 0.5mm | CP-ML-FP0.5 | $3.95 |
| Copic Multi Liner 0.8mm | CP-ML-FP0.8 | $3.95 |
| Copic Multi Liner 1.0mm | CP-ML-FP1.0 | $3.95 |
| Copic Multi Liner Brush S | CP-ML-BS | $4.45 |
| Copic Multi Liner Brush M | CP-ML-BM | $4.45 |
| Copic Drawing Pen FO1 (Black) | CP-DP-FO1B | $6.95 |
| Copic Drawing Pen FO2 (Black) | CP-DP-FO2B | $6.95 |
| Copic Drawing Pen FO1 (Sepia) | CP-DP-FO1S | $6.95 |